Solar Hot Water 5 Year Service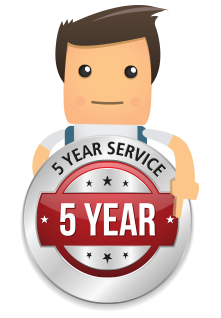 Solar hot water systems are built for durability. But to make sure they're running powerfully, efficiently and safely over a lifetime, manufacturers recommend servicing your system every five years.
The Same Day Hot Water Complete 5 Year Hot Water System Service Package includes:
Replacement of sacrificial anode
Replacement of HT55 hot relief valve
Check and amp draw test on electric booster
Check fluid levels where applicable
Clean and maintain solar collector glass
Solar check list and condition report if requested
All provided by a qualified solar technician
Hot Water 5 Year Service Contact Form
Fill out the form below and one of our experts will get in touch with you right away.