Hot water inspections, certification and reports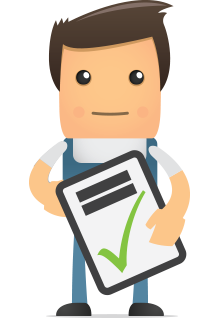 Inspection Reports offer comprehensive reporting advice to residential, commercial and industrial property owners.
As fully qualified plumbing and hot water professionals, our aim is to provide you with complete piece of mind.
Our experienced team will provide you with expert advice on any aspect of Hot Water or plumbing situation you are facing to your to ensure you are fully aware of the current condition and possible potential for improvement.
Same Day Hot Water specialise in hot water system inspections and can advise on positioning and efficient hot water system for existing and pre-purchase home or buildings.
Need proper advice? Talk to a certified Same Day Hot Water Plumber. Call 1300 88 13 43.